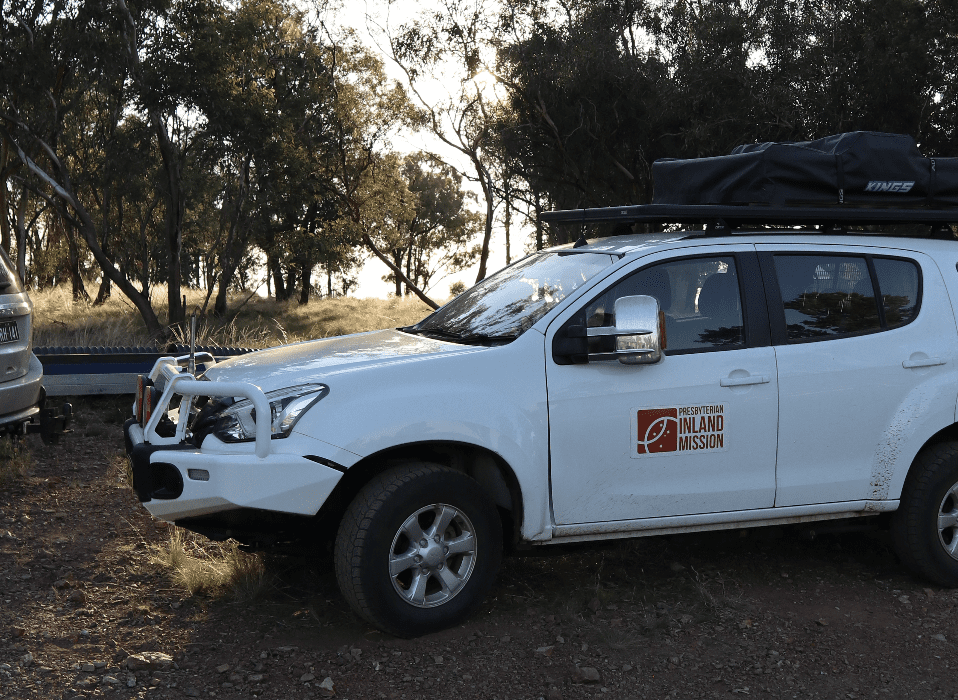 Every year, our Patrol Teams travel thousands of kilometres, regularly meeting rough and broken roads, and covering large distances between towns and fuel sources. This means their vehicles face a life of wear and tear more severe than the average motorist. Because of this, each Patrol Team is equipped with a special issue four-wheel-drive vehicle, fitted with safety equipment, all-terrain tyres, winch and a UHF radio to help teams arrive at their travel destinations safely. These custom built vehicles can cost upwards of $55,000, plus ongoing yearly costs for operation and maintenance.
Whilst this may seem like an extravagant price tag, it is a necessary expense for the work and service of our Patrol Teams, enabling them to safely travel out, or return home, from their remote Gospel ministry.
We seek financial contributions from the broader church and our regular supporters to enable us to update the vehicles in our fleet which have reached, or are nearing their 'use by date'
Secure 128bit encryption
Protected by an industry-standard high grade 128bit encryption, using SSL technology.

Other ways to give
Contact Us for bank deposit information.
Cheques or Money Orders: Make out to 'Presbyterian Inland Mission' and send to Presbyterian Inland Mission, PO Box 9, Ardlethan, NSW 2665.